So I bought a knife: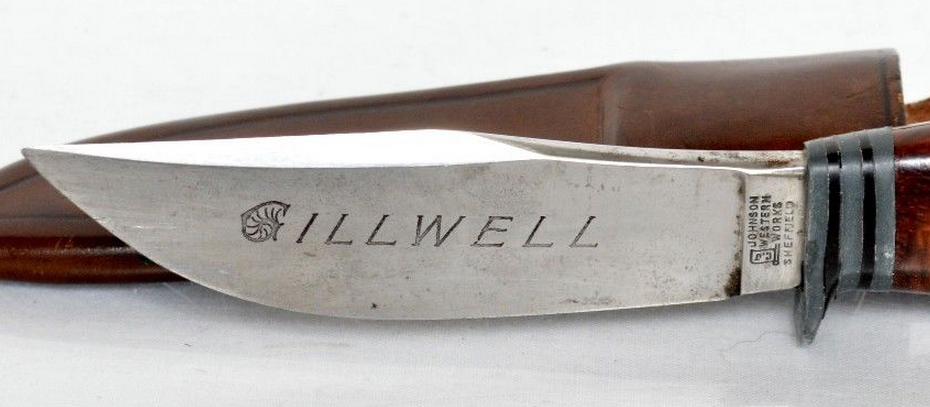 It is a knife sold by the Scout Association, evidently as a souvenir of Gilwell Park, and the sheath is marked "Boy Scouts" and "Be Prepared" above and below this image:
I wondered why the spelling of the blade marking was "Gillwell" - four Ls.
I discovered that when the property was purchased for Scouting , for many years before, and for about nineteen years after, it was spelled "Gillwell." This fact is supported by government property and taxation records and other formal papers. It is also supported by the recollection of a contemporary:
Gilwell—for some time we argued whether there should be one " L " or two in the first syllable; but the one "L"ers won—was very different forty years ago from what it has now become. It had been uninhabited and lain derelict for over fifteen years; the whole place was complete jungle, and the house itself was i n a ruinous state. We should have saved a lot of money in the end if we had pulled the old house down and built a new one; but we should have lost all the graciousness and atmosphere of that beautiful and historic house; and we have been abundantly justified i n restoring and preserving it.
D. Francis Morgan, Commonwealth Commissioner, in The Scouter, January, 1960.
I seems that the change took place when BP was made the first Baron Baden-Powell of Gilwell in 1929.
So in 1919, when the first Wood Badge course was held, it was Gillwell Park. "Back to Gillwell"?