http://www.cincinnat...nnati/30307907/
A brief article, but there is a slide show at the bottom that is interesting. Home is outside Cincinnati, OH in Covington, KY (hope I got that right)
https://en.wikipedia...rd_Boyhood_Home
I did not know that Mark Twain selected Dan Beard to illustrate A Connecticut Yankee in King Arthur's Court, certainly the obvious has stared me in the face many times.
Some may know Dan Beard as a celebrated 19th century illustrator. Others know that him as a founder of the Boy Scouts of America. And still others realize his appreciation for the outdoors began here, in Cincinnati where he was born, and in Covington where he spent his boyhood years.
Dan Beard -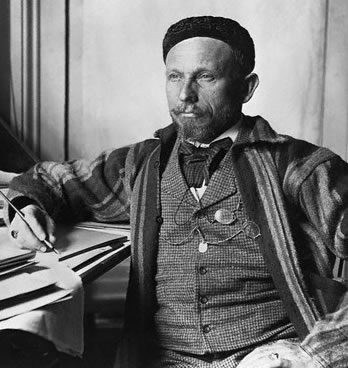 Legend
Edited by RememberSchiff, 18 July 2015 - 07:15 AM.